Service Made Simple Agile Change Roadmaps
Service Made Simple Quick Starts partnered with our Agile roadmaps deliver sustainable change. Our pre-packaged Quick Starts help you jump-start your Service roll-out, but what actually creates sustainable benefits is our proven, agile, change delivery method. Tied together, your organization will see improvement rapidly in your customer relationships and IT delivery.
Are Tools Enough?
Process, People and Technology have been described as the three elements to success. We would add a fourth, a Roadmap that integrates the three. Even the best of the elements without the ability to deliver change, will not provide the results you are looking for.
How Do We Do It?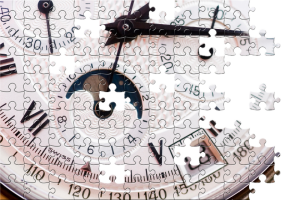 We don't manage change, we deliver it. Using our proven method, Change Delivery, first described and published in Change on Demand by Cheryl White. We create Roadmaps to roll out our tools within your organization that will deliver sustainable change. Using our adoption metrics and agile sprint approach we work very much like a Swiss watch, precisely identifying in our Roadmap when you will start seeing the achievement of the goals that you are targeting. We actually deliver the first measurable results in 4 weeks. Really.
We work with our clients to make impossible things, possible.  We have three ways we help.
Running Change Delivery sprints concurrently we can complete project in months vs. years and weeks vs. months.
We have already included change and adoption in the individual tools, as well as adoption metrics to track the success of your implementation.
If you are looking for an integrated plan, we provide that and the oversight as well throughout your project.
Their process work, methods, procedures and flows are rock solid and provide the change foundation we need. Strong Change Management expertise means that all materials are being used. The consulting team was assembled quickly and staffed with top consultants with key competencies.

IaaS Director
This product helps resolve issues and increases communication between product development and the customer.

Sr. IT Software Director
I buy the tool (ServiceNow), collect analytics, and the Service Made Simple team can use their tools to tell me what to do with the data and how to fix any problems with adoption that come up.

Infrastructure VP
The Service Made Simple Team really know their stuff! (Service Delivery)

Software Development Director
I like that your methods are Enabling where we pick what we want. Tired of being forced to use what they (Big SI's) want us to use.

Program Delivery Manager