ServiceNow ITBM is the Gateway Between the Enterprise and Your PMO/EPMO
Your PMO/EPMO bought ServiceNow ITBM to manage user access to IT. Now maximize the value of the tool by helping your Enterprise partners use it.
Have you streamlined your IT gateway processes to reduce workarounds?
Are you getting heads-up on user-purchased technology to avoid software implementation surprises?
Have you standardized your end-to-end ITBM processes with optimal support inside and outside IT for

Better, more timely communication on technology needs between IT and the Enterprise?
Increased internal customer satisfaction with IT projects?
Better control over IT project planning and scheduling?
Reduction of over/under allocation of IT resources?
Less project cost overruns?
If you are using ServiceNow ITBM and are still waiting to see the ROI you expected… it may be time to streamline your end-to-end ITBM processes for simplicity, consistency and ease of use.
If you want to your Enterprise partners to use the ITBM gateway more effectively, see how ServiceMadeSimple has helped PMOs and EPMOs like yours.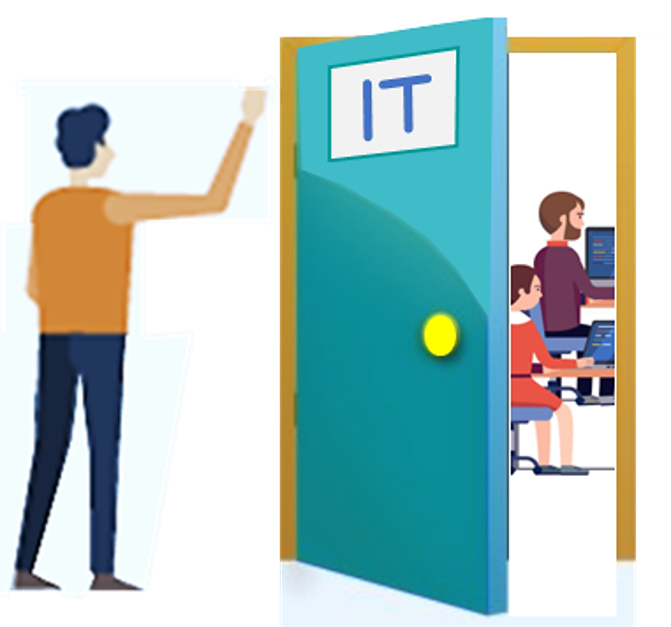 "Beth (ServiceMadeSimple Thought Leader) used a targeted approach to build our customized change control processes to prepare for the ServiceNow implementation. This allowed us to see results quickly."
– IT Service Delivery Manager, Leader in Talent Acquisition
It has always been a challenge to stay ahead of your business' ever-changing needs for technology.
Adjustments needed due to the COVID-19 pandemic make it even more challenging for Information Technologies Operations teams to provide quality customer service. IT teams who are working remotely may struggle with more tickets than ever before to serve their business teams that are also disbursed. The data needed to work effectively may be more difficult to access for both the IT team and their business teams.
Our Operations Thought Leaders, who have been in your shoes, and prepackaged toolkits can make the difference quickly between you having the answers to address your increased challenges or not. Increased ServiceNow tickets can be reduced through data analysis that your team no longer has the time to do. Targeted changes can prevent recurring issues from happening and reduce the workload for all. Improved reporting from your ServiceNow data can give you the evidence that customer service is getting better as well as, quick access to the data you need to share with your leadership.
To learn more about our IT Operations Excellence ™ package Click Here
Let's discuss getting even more out of ServiceNow to meet your current challenges: