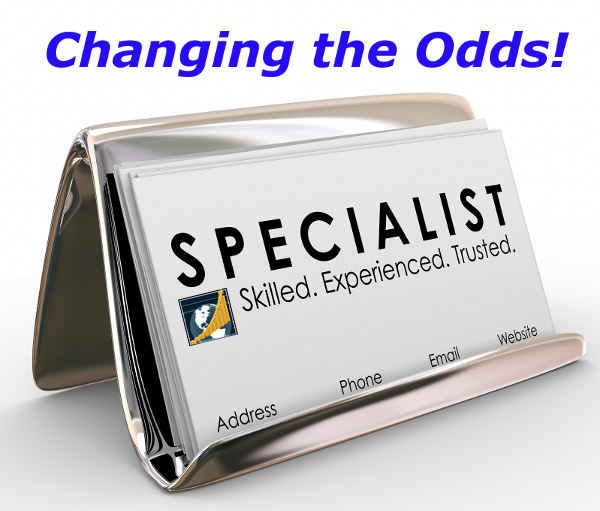 Succeeding in your first 100 days as a New Executive.
Congratulations! You have just accepted your exciting New Executive Position. As the market has heated up in the last several months many from IT Directors through CIO's have seen an increase in great job opportunities.
Each of these New positions are presented as having specific new or renewed project focuses and on paper sound pretty straightforward. Come on board and introduce DevOps, decrease Incidents, roll out CRM are standard goals assigned to a New Executive. Spending years focused on delivery and culture, what I became acutely aware of as these positions are described, is the quantity of significant sub-successes necessary to achieve that goal. So, what is the likelihood of reaching these goals and being a success? How do you plan for not just the project success but also for yours in those important first 100 days?
Have a plan to beat the odds. The 2016 project failure rates in Information Week, Project and Portfolio Management Survey were 55%, increased from 32% in 2014. This is understandable when you find out months after starting you don't have complete test data, have culture difficulties from a new offshore acquisition and there isn't enough operations capacity for the current projects. There are just many unknowns and unexpected discoveries after you begin. When asked by CIO.com how executives improve their success they included things like "starting your day early" and "using your drive time" in addition to "nurture relationships". Interesting. I wanted something that I thought was more immediate to assist my clients in reliably raising the success percentage of achieving their new goals.
When you begin your new position, you don't want to "run" into the elements that can affect your success after you have started marching on your roadmap, you want to identify these in advance to include them as "challenges to address" in your plan. So how do we do that and how do we drive the beginnings of success is the first 100 days? The traditional measuring stick.
I have two ideas, first be aware of what surprises you can run into in a new role (some ideas from the Harvard Business Review, (HBR), Seven Surprises for New CEO's) with unfamiliar new roles and altered professional relationships and second, how to get ahead of the situation.
Be aware of the Surprises:
An organization's culture will determine your success. A stable culture will work to push out innovation, and an emerging culture will work to push out stability.
Everyone believes they know why you are brought in, who you are by your background they will all have read on Linked-In, etc. and have their assumptions about how this will impact them.
Every move and communications from the day you start will be interpreted, repeated, potentially magnified and distorted, and set the tone
You are more responsible but less in control

There could be a sense of loss of what you knew and managed so well
You have other people in charge now internally as well as outside vendors and regulators
You will not be personally involved in all decisions just the ramifications

You don't know what you don't know

It is hard to know what is going on when you start
You have no ability to filter yet what is reliable information and what isn't
You don't know what you are missing and how to figure that out
Just by being aware of the issues that need to be managed for your first 100 days risk, you are making progress. Look for my article Changing the odds! Succeeding in your first 100 days as a New Executive. Part Two – The Solutions, coming out soon.